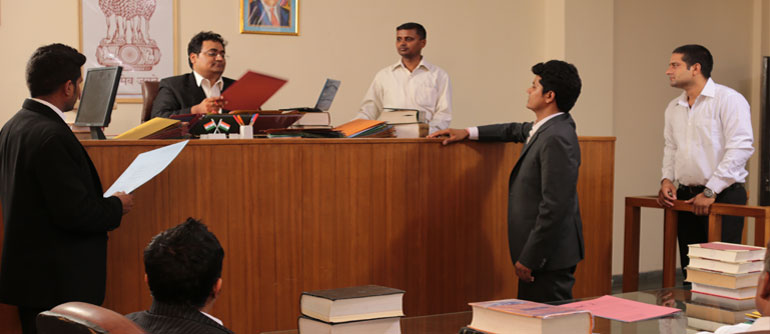 Competitions and Activities

In order to become a successful legal professional, it is essential for a student to know how to apply the law he/she has learned to a fact situation and to have awareness of the rules and the etiquettes of the Court. Moot Court competitions are like the laboratories of law schools where theoretical knowledge is tested in real life situations.

Indcare College of Law facilitates continuous training to the students to participate in Moot Court competitions organized by various universities and law schools in and outside Delhi. The College also plans to host a number of moot court competitions to test the mettle of the future lawyers of the country in the recent time.

Moot Court and Law Review are the two key activities planned in ICL. Students will spend a semester researching and writing the memorials, and another semester practicing their oral arguments. Where domestic moot court competitions tend to focus on municipal law such as criminal law or contract law, regional and international moot competitions tend to focus on subjects such as public international law, international human rights law, international humanitarian law, international criminal law, international trade law, international maritime law, international commercial arbitration, and foreign direct investment arbitration. Procedural issues pertaining to jurisdiction, standing, and choice of law are also occasionally engaged, especially in the arbitration moots.