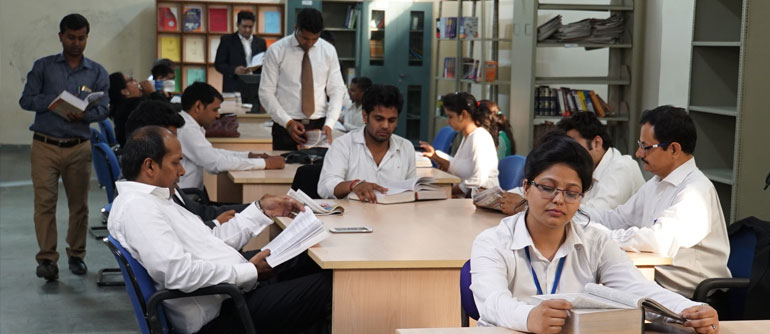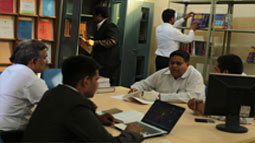 The software enabled library with e-catalogued books, is managed by the competent and experienced Librarian. A spacious reading room having a seating capacity of more than 60 students has been provided.

The Library has more than 1000+ books, Law reports, periodicals, newspapers, Indian & foreign journals on Law and pre-Law for student reference. The library is equipped with comfortable seating arrangement, facing partitioning for privacy and is installed with photocopier-cum-scanner.

The students can avail of library facilities from 9:45 am to 5:30 pm. This timing is extended during the month preceding examinations.